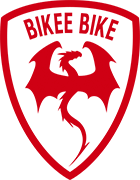 ---
Bikee Bike Srl

---
Via Maestri del Lavoro 7/a
46100, Mantova, Italy
Phone: +39 0376 390846
email: info@bikeebike.com
VAT: 02334050222
---
Contacts
---
Fill the contact form or write directly to the competent office for info or to know more on the test days calendar.
Newsletter
---
Type here your email address to be always updated on news, events and special offers.
---
Assistance
---
Visit us in our headquarters. Please, make a phone/email appointment during working days:
Monday- Friday from 8.30 AM to 12.30 PM and from 2.00 PM to 6.00 PM.
---
During the opening time, we are available also on WhatsApp. Our contact:
+39 0376 390846

.